Ski Boot Fitting

Ski Boot Fitting @ aussieskier
Our goal is to find the best blend between comfort and performance so your skiing can progress and you enjoy every moment on the slopes!
Ski boot fitting is both a science and an art which is why we take the time to understand your skiing, analyse the biomechanics of the lower leg and foot, and have an honest conversation about what you want to get from your skiing.
Have you had any past injuries, pains or problems? Where do you like to ski and on what terrain? How often do you ski?
Whether it's your first pair of boots, you've never found a comfortable pair, or you're a seasoned racer after high performance, our professional ski boot fitters are ready to listen and we're here to help. 
Book a Ski Boot Fitting Appointment Online Now
Walk-in boot fitting customers are also welcomed, and will be served on a first-come-first-served basis, with prior appointments given priority.
We definitely recommend making an appointment especially during busy times such as Saturdays and during the Winter months.
1. What to bring to your appointment
An open mind and a positive attitude! Bring along your old ski boots and custom footbeds if you have them. Any information of what has and hasn't worked will help in our skier analysis. Also, if you own skis too you can bring those so we can double check your bindings are set correctly to your new ski boots.
Although it may seem like you're having a foot massage it's definitely not the case! Your socks will be off so we can really see what's happening with your feet so make sure they're clean and your toenails are short like they would be when you're going skiing. Try to wear shorts or pants that can be pulled up to your knees. Ladies keep in mind we don't ski in skirts (anymore) so try to avoid wearing them.
After a chat about your skiing history and ambitions, we'll look at the biomechanics, measurements and shape of your lower limb. Expect to try on a recommended selection of 2-3 boots and then customise the winner with a custom footbed and liner moulding. After this all that's left to do is go skiing!
2 hour parking is available on Grattan St, and plentiful paid parking is available on Izett St (Coles/Woolworths/Dan Murphy's) just through the gardens.
4. What to expect on your first day skiing in new boots
It can take up to 3 days skiing, sometimes longer, for you to get used to your new boots and custom footbeds, and also for them to get used to you. The in-store process of buying new boots involves molding the liners which will accelerate the breaking in of your new boots. However there is only so much we can do in store, you need to go ski them! During this period don't stress if you have a little bit of discomfort - it's completely normal. When you come in for your ski boot fit we'll run through some strategies to help with any discomfort.
5. I've got more questions
We welcome you to call or message us and have a chat with our qualified ski boot fitters for the best advice.
The aussieskier Ski Boot Fitting Process
One of the best ways to improve your skiing and increase your enjoyment of the mountains is to have professionally fitted ski boots.
Here at aussieskier.com we have developed a 3-step process to give you confidence in your ski boot selection.

Tom Cockburn - Lead Boot Fitter
Meet Tom. He's seen a lot of feet in all different shapes and sizes over the last 10 years and there's nothing he gets greater enjoyment from than helping his clients find comfortable ski boots.
He started skiing over 20 years ago, up at Australia's Perisher and Thredbo ski resorts before heading overseas to places like Jackson Hole in the United States and Revelstoke in Canada.
After learning the ski boot fitting trade in a Sydney ski shop, Tom spent the last two Winters honing his skills on mountain at Mt Hotham. Tom is a Sidas and Masterfit Certified boot fitter and has extensive experience with the Sidas line of products including the making of custom footbeds.
Whether you're after your first ski boots, replacing your 10 year old boots, need your boot liner or shell modified or just after some general advice, Tom has the experience and knowledge to look after you.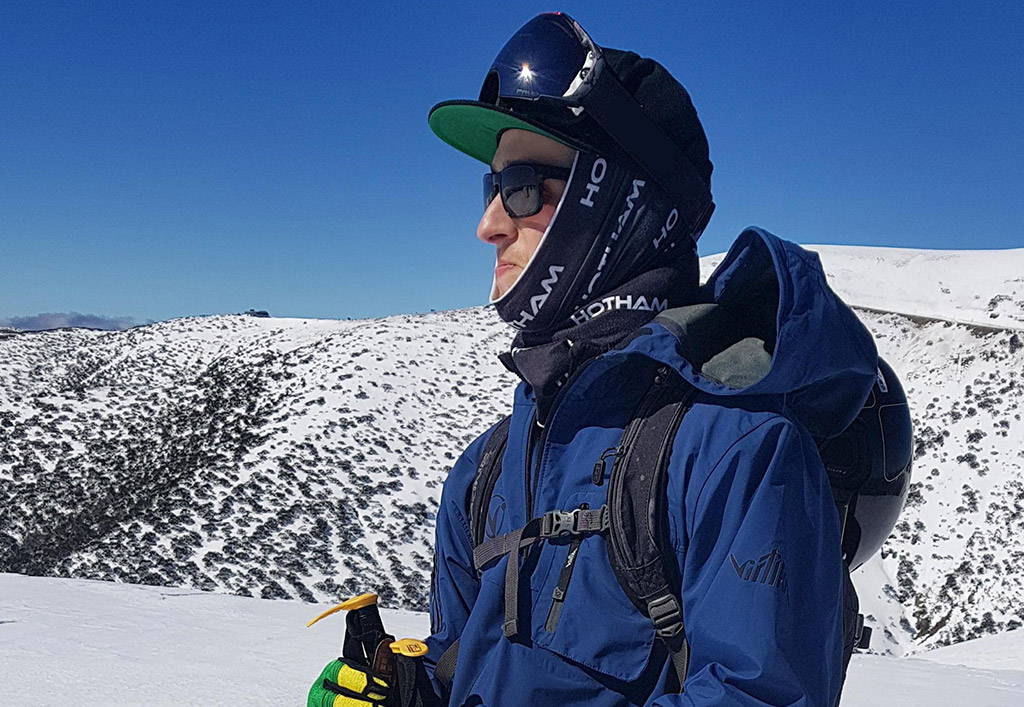 The Importance of Custom Footbeds
Custom footbeds are a crucial element in ensuring comfortable ski boots. Speak to anybody who uses them in their ski boots and they'll agree. Consider custom footbeds to be the foundations of a well fit boot. They stabilise the foot and hold it in the correct alignment inside the liner and shell. A good set of custom footbeds will take the perfect shape of the skiers arch and allow the skier to transfer power much more directly and efficiently into the ski increasing performance.
By molding the custom footbed to the shape of the plantar (underneath) surface comfort will be enhanced as there is even pressure distribution throughout the foot. Having your ski boot fit by a trained expert is definitely a step in the right direction to achieving comfort, performance and increasing your enjoyment of skiing, but to really complete the process a custom footbed needs to be included in the equation.
We have partnered with Sidas and feature their products and equipment to produce the highest quality footbeds available. Our Sidas Custom Fit Station (pictured right) is industry leading equipment used to analyse and mold footbeds to the exact shape of your feet.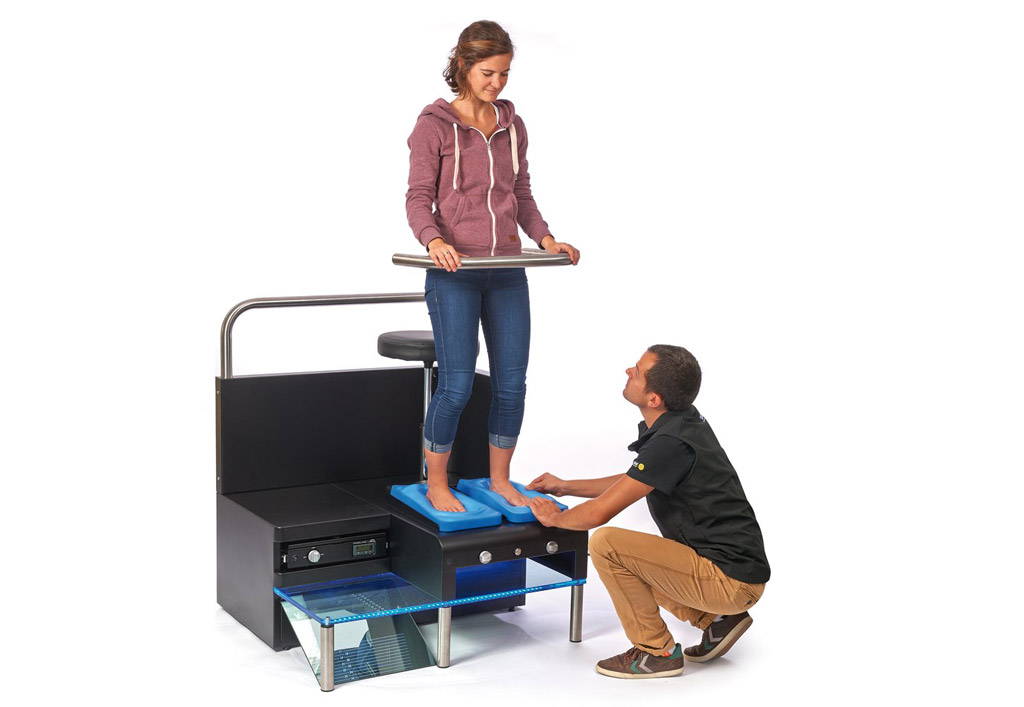 Each boot within our range has been specifically hand selected with the customer in mind, and anticipating the usual problems a boot fitter encounters.
Our brand partners Salomon, Atomic, Tecnica and Nordica have worked with us to ensure we have the right fit and performance level for you.
Our range includes a wide range of boots to cater for high performance on-piste skiing, freeride & powder skiing, alpine touring plus womens and kids specific models.
Our qualified staff are thoroughly trained on all aspects of the boots in our range to assist you in finding the perfect fit.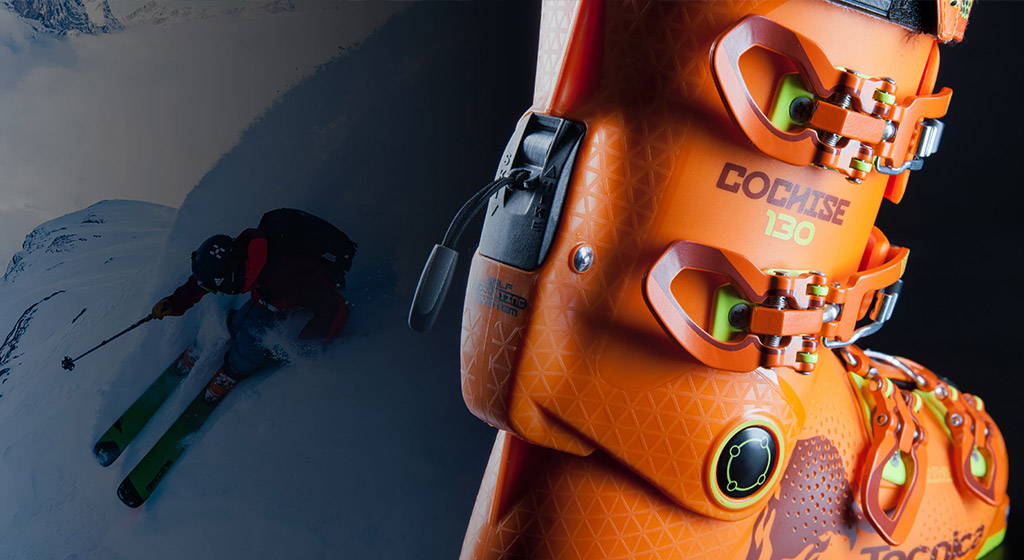 Our ski boot buying guide has been developed to help take the confusion out of buying boots. If you're looking to upgrade or buy your first pair of ski boots this guide will provide information on the key areas of consideration in making your decision.
Ski boot terms can be confusing. With words like Cabrio and Zeppa it's no wonder most skiers leave it up to ski boot fitters. That's why we've created this glossary to help you understand and get you up to speed with all things ski boots.